Collapsible content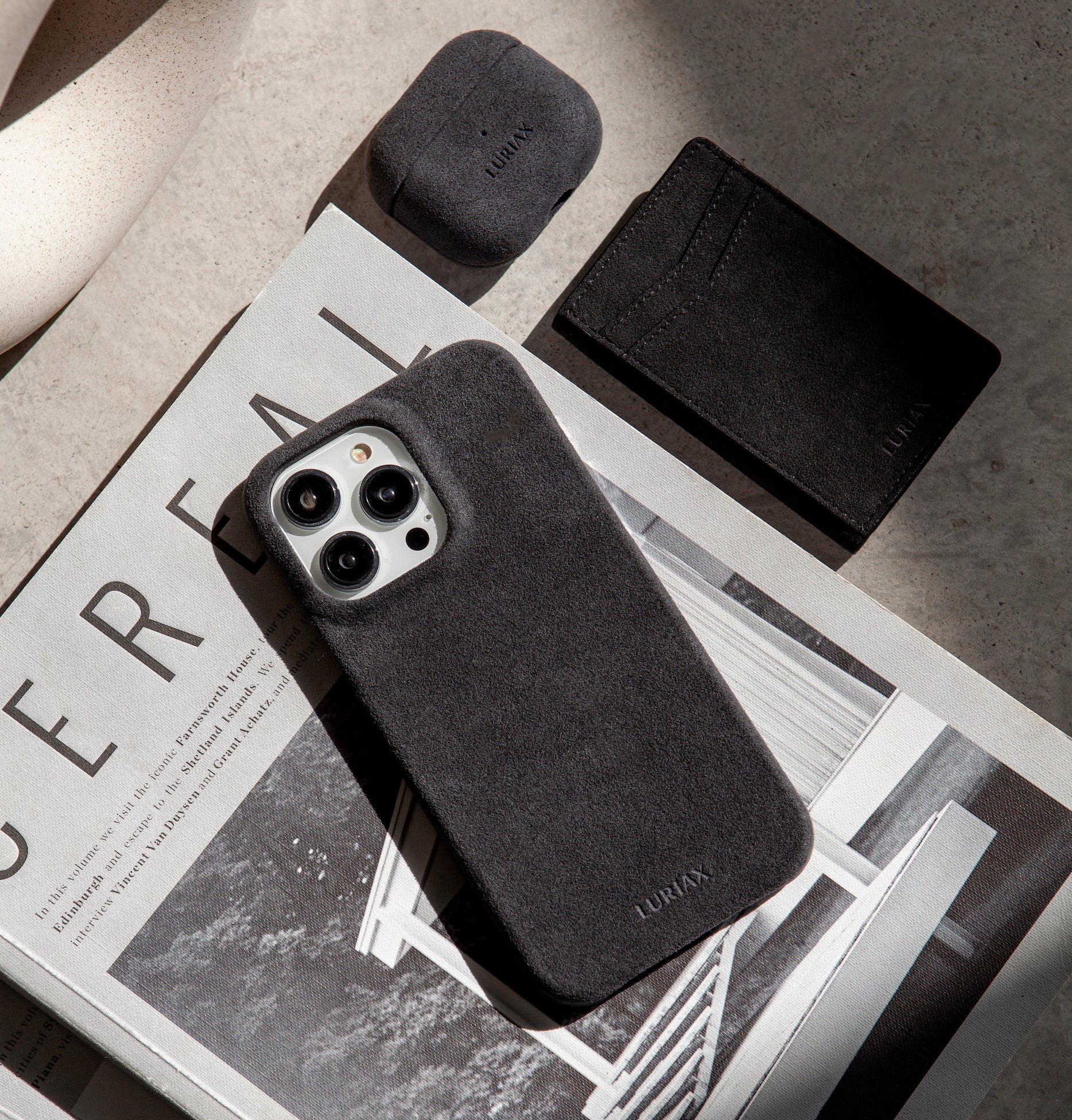 The Sport Case

Introducing our Sport iPhone Case, a premium accessory that combines style and protection for your beloved device. Handmade with care, this protective suede like phone case is enveloped in authentic Alcantara, a luxurious material crafted in Italy.

Designed with your device's safety in mind, the Alcantara case features a shock-absorbing construction and raised peripheral edging, safeguarding it from accidental drops and impacts. The 2.5mm raised camera bevel ensures your camera lens remains protected, while the raised edges shield the screen when placed face down.

We prioritize convenience without compromising functionality. The suede like case boasts accessible buttons and speaker cut-outs, allowing you to operate your device effortlessly. Thanks to the enhanced built-in MagSafe chip, you can enjoy wireless charging and compatibility with a range of accessories, seamlessly integrating with your digital lifestyle.
Alcantara

Made in Italy, this beautiful material, Alcantara (aka ultra suede), delivers a sensory experience. It is soft and offers a firm grip.

The appearance and tactile feel of Alcantara is similar to suede; however, it is superior in quality. 

It is light, strong and highly durable. Extremely resistant to any weather. It won't fade, scratch or stain and is easy to clean. 

It is mostly used in high-end super sports cars' interiors.
Sustainability

Alcantara® is completely sustainable. As part of the sustainability project the company has attained 'carbon neutral' certification. This means zero carbon dioxide emissions. We also reduce our footprint by offseting carbon emissions from shipping.
Personalization

We offer fully-customizable complimentary personalization. In addition to traditional initials or names, which you can choose via virtual customizer, "Personalize it", you can also personalize this item using any designs or logos by contacting us.
Shipping

We offer:

Free shipping in the US.
Free returns within 30 days.
Free worldwide shipping for orders above $50.
Carbon neutral deliveries.
Care

Alcantara has hydrophobic properties. This ensure fingerprints and watermarks will not be an issue. If stains or dirt appear you can easily clean it without losing the color and premium appearance.

For more information about cleaning Alcantara click here.